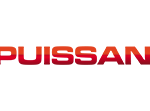 Google launches officially Chromebit device on the market , Google announced in collaboration with Asus announced the launch of a Chromebit officially in a number of markets around the world.
It is a link Dongle can be connected to any screen supports connectivity via HDMI port to turn to a computer running Chrome OS.
It's Price is $ 85 and 2Gbs Ram , chip 760 Mali GPU and internal storage capacity of 16 GB, and also has a USB port to support the delivery of mouse and wireless keyboard, and supports communication networks WiFi, Bluetooth 4.0 .
Chromebit that turns any TV into an integrated computer is now available in the US markets, the United Kingdom, Canada, Taiwan, and a number of European Union countries, Japan, Sweden, Denmark, and New Zealand and More …